The latest business trend in the world of IT, is the full or part-time hiring of developers to work on your project from a third-world country where IT talent is abundant and cost of living low, making their services considerably cheaper than your local talent. While this may seem like a shrewed business proposition to most any businessman, and it no doubt is, problems may arise if you don't completely comprehend the pros and cons of the situation.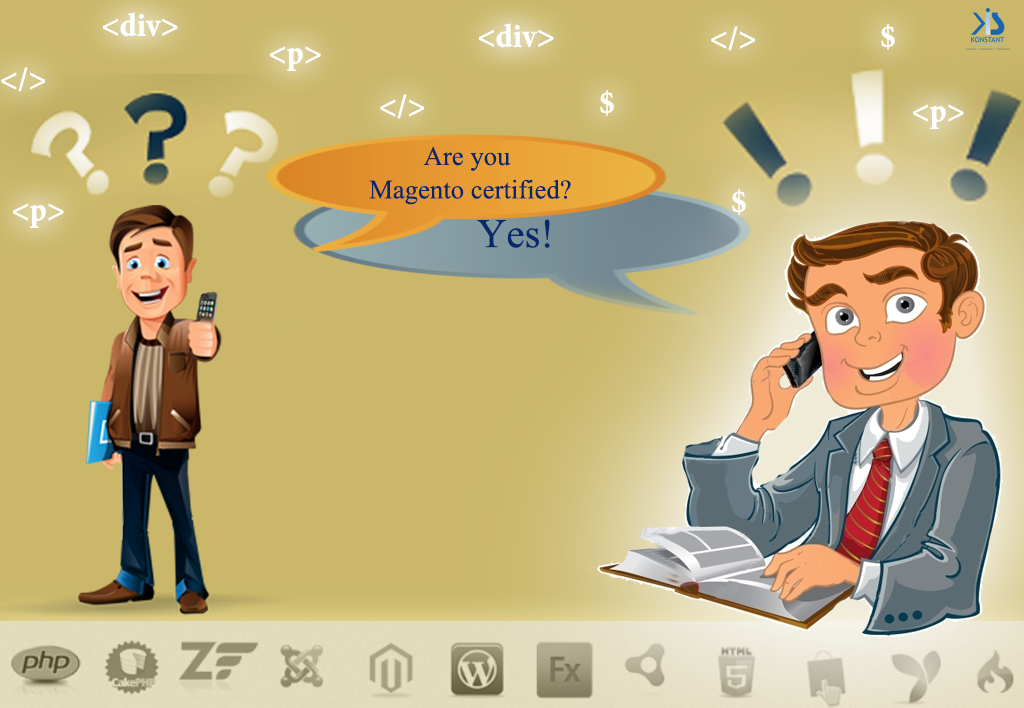 We, at Konstant Info Solutions, have several years of experience and in that time have had the pleasure of serving multitudes of clients. Like any other IT solutions provider, we have had our fair share of troubles (but thankfully not a lot) due to miscommunication with clients and decided to create a list of questions that business owners can ask developers prior to awarding a project in order to ensure things go as smoothly as possible and they are satisfied with the outcome.
1. What a nice portfolio you have! How exactly did you participate in the outcome of the project?
If someone is going to take the trouble of putting up their portfolio for public viewing, they will no doubt put up their best work. Unfortunately, the best of their work may sometimes not be their work at all. Its possible that your developer may have only participated in a very minor way and is simply taking some other person's credit. Ask for specifics in regard to the project like the developers contribution to the coding, programming, maintenance and designing.
2. You sure do have a lot of testimonials! Can I talk to some of them?
The best way to get information about developers, is to call people who have worked with them before. Do not hesitate to ask for a reference and make sure to ask them questions regarding any communication problems, timely delivery and information handling.
3. Your business plan is impressive, but what about a contract?
This may seem like a redundant point to make, as you will no doubt ask for a contract to be drawn up. However, the important thing is, what will the contract clauses consist of? Make sure to agree upon things like payment summary and delivery expectations. You may also want to set down clauses insuring you against untimely delivery and unsatisfactory deliverable.
4. You must be maintaining coding documentation. Will I be receiving the documentation upon project completion?
By their very nature, IT projects are susceptible to future upgrades and improvements. While it's always best to have the same developer work on these upgrades, that may not always be possible. This is where the project coding documentation comes in handy. Ask your developer to hand in the documentation upon project completion to ensure future work on the project is hassle-free.
5. Internet Marketing! Do you know it?
Irrespective of how brilliant and talented your developer is, he may or may not have the right marketing skills required for your project. You are after all a business owner and looking for exposure and traffic. Ask the developer for his take on E-Marketing and see if he talks about SEO and lead generation. If he does, you made the right choice.
We'll take a look at the next part of this important discussion next week. Look for part II of this blog, exploring some more questions that are imperative to successful project management.
By: Vipin Jain