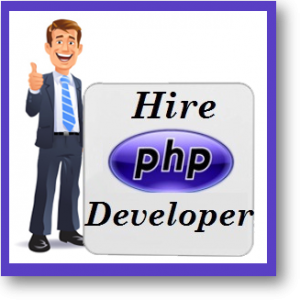 One of the most important languages in programming, PHP is a rage these days. And PHP Web Developers are in high demand too. But hiring professionals can be daunting, especially when it comes to getting one with experience, someone who can make things happen for you. He or she would be the main person around bringing in many benefits to the organization. Keeping that in mind, when you do hunt for the right PHP developer, here are certain things you should keep in mind:
1. Hire PHP developers that have immense experience and do not compromise on that whatsoever. This would be the main thing to look for which would be knowledge along with immense expertise. Prior to hiring the expert, it would always be best to check their background and portfolio, or the work they have done in the past with other organizations, companies and clients. This would show you their work standards and you would be best in a position to know if you should hire them or not.
2. They should have a portfolio and that would tell you on what skills they best work. Their portfolio would tell you much about their work standards and skills, along with the creativity and the kind of innovativeness they use for developing and designing your project.
3. The developer should be well versed in languages such as XHTML, MYSQL, AJAX and PHP. The more the proficiency in them, the better would it be.
4. When you want to hire a PHP developer, ensure that their communication skills would be the best. Clients shouldn't face issues understanding them and they should know exactly what the clients need without the client repeating.
5. PHP Web Developers should be very flexible and should be able to manage a range of frameworks to work with, such as Joomla and WordPress for that matter.
If there is a need for your venture to make a name online and you would want to have the best, we would suggest Hire PHP developers to get the job done. Our managers online are always available to speak to you for your needs, so come and speak to them at www.offshorewebdeveloper.com today.
By: Vipin Jain